We experience many different types of wind damage throughout the entire state of Illinois. From wind shear, tornados, and powerful thunderstorms these can all initiate a wind related damage claim.
Damage can occur to metal and commercial roofing, siding, shingles, garage doors, patios, screened areas, windows, and landscaping.  Our job is to verify the event, which in some instances is obvious with roofing or sides of structures clearly ripped from their foundations.
Property insurance policies typically cover related physical damage from windstorms. The focus of our investigation will be to maximize the loss to cover the full repair costs for your business.
We will help you though the process by thoroughly documenting the loss for business owners, noting business interruption and related calculations. In some instances of loss, assistance from a Public Adjuster can help acquire the funds for a temporary location, while permanent repairs are being conducted. We are here to help to get the processes started and completed for you, so that you can get your business back up and running.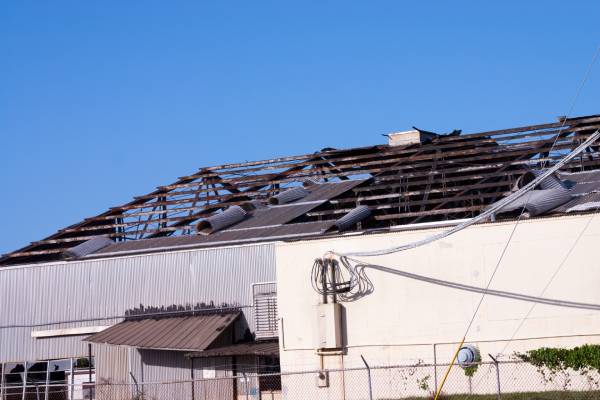 We Are Your Advocate in the Wake of a Disaster
Contact Us Now To Schedule An Appointment